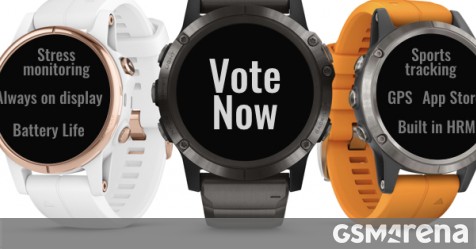 Over the last two weekends, we've reflected upon the highlights that 2018 has brought us so far in wearables and looked forward to the major up'n'coming releases.
For some, the tech we wear on our wrists is a series of compromises. For example, those who want a great color display with all week battery life will currently be left wanting, while for those who want to track their sleep are unable to do so when they have to charge their watch every night.
Today's wearables have only been improved by their ability to work in conjunction with our smartphones, hence why we have an interest in this category here at GSMArena.
We're interested in what features and capabilities that are important to you. Select your top three from the list below and optionally add your own. We'll publish the results next week:
What features are important for your wearable?
Let's block ads! (Why?)