U1-based Apple Tag could be the biggest thing since Apple Watch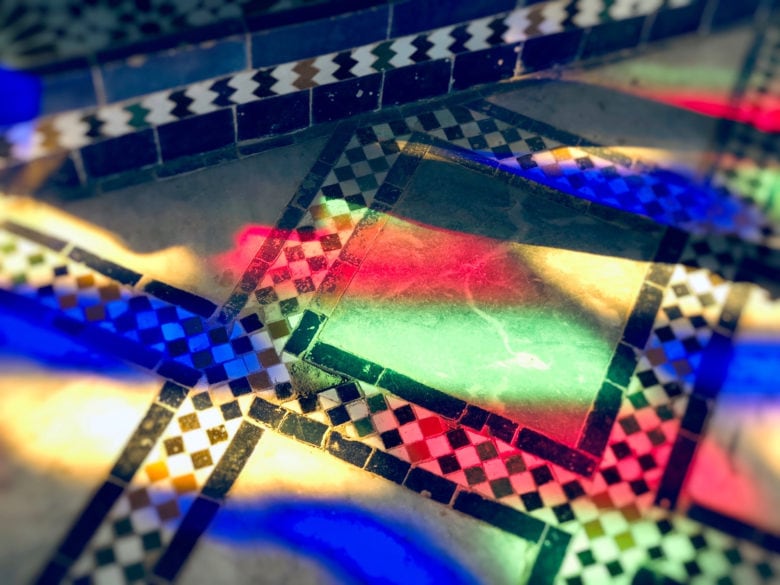 What happened to the Apple Tag? Rumors pointed towards an imminent launch for Apple's tracking tile competitor, and what better place to announce it than along with new iPhones? But the September iPhone event came and went without the Tag. Will we still see an Apple tag this fall? I hope so, because it could be Apple's most important product since the Apple Watch.
Apple Tag and the mysterious U1 chip
The Apple Tag, if that's its name, is expected to be a small chip, possibly plastic or aluminum, which will show up in iOS 13's new Find My… app. Unlike iPhones and iPads, which only appear at a rough position on the map, the Apple Tag's location tracking is said to be so accurate that it can show up on an augmented reality view of a room.
This is pretty impressive, and is thanks to Apple's new U1 chip. Here's Apple's own description:
Ultra Wideband technology comes to iPhone. The new Apple‑designed U1 chip uses Ultra Wideband technology for spatial awareness — allowing iPhone 11 to precisely locate other U1‑equipped Apple devices. Think GPS at the scale of your living room. So if you want to share a file with someone using AirDrop, just point your iPhone at theirs and they'll be first on the list.
It seems like a stretch to conceive, develop, and manufacture a new chip just so AirDrop works a little better. Far more likely is that the Apple Tag will contain the U1. Ultra-wideband radio waves have some advantage over Bluetooth. One is that you can more accurately measure distance between radios. The other is that it travels easily through walls.
How will Apple Tags be found?
The last part of the puzzle is a new feature in iPhones and iPads running iOS 13. Even when offline (i.e. not connected to the internet), they will constantly ping out Bluetooth signals. These signals are picked up by any passing iOS device, tagged with that device's location, and forwarded — anonymously — to Apple. Wired has a great article on how it all works, including the privacy protections.
This means that you can find your iPhone, even if it has no internet connection. Find My… uses the hundreds of millions of iPhones around the planet as a giant detector network.
An Apple Tag would almost certainly work the same way. Imagine, you drop your keys in the middle of somewhere like Yosemite National park. Soon after, a passing hiker (or two, or many more, depending on how remote the spot is) picks up the Bluetooth blip from your Apple Tag. You then receive an alert on your iPhone, and you can see the keys on the map.
Then, when you get close to the spot, your iPhone makes a direct radio connection with the Tag, and shows it in an Augmented Reality view. Perhaps you see it hidden in a bush. And remember, this is all without any internet connection from the Tag itself.
Huge
This is huge. Apple is using the massive wordwide installed base of iPhones to take tracking tiles to an entirely new level. As long as your "lost" device is somewhere near people with iPhones (which is pretty much everywhere there are people), you will never, ever lose anything again. You could literally lose your keys under a bush in the forest, and find them again on a map.
Well, unless the battery runs out. But this is a compelling pitch. And what if Apple licenses this tech to be used in other products? No need to tag your wallet, when it already has one built-in. Or what about building it into a bike? A car? And of course, Apple gets a cut thanks to licensing.
Yes, this could be huge. Forget the internet of things. You don't need the security and power hassles of connecting to the internet, when you can just use your worldwide network of detectors. And this is something only Apple could do, because it relies on so many interlocking parts.
Finally, it's the ultimate lock-in. Once you can find anything, any time, it's going to be a hard sell to switch to Android.
Let's block ads! (Why?)
Read more here: Cult of Mac