Google CEO Sundar Pichai was on Tuesday tapped to replace Larry Page as CEO of parent company Alphabet, a final step in what has been a graduated withdrawal of responsibilities for Google's co-founders.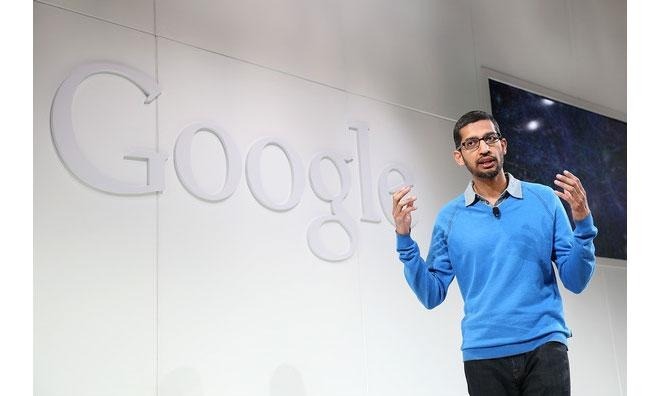 Google CEO Sundar Pichai
The changing of the guard was announced in a letter posted to Google's blog and attributed to co-founders Page and Sergey Brin.
"With Alphabet now well-established, and Google and the Other Bets operating effectively as independent companies, it's the natural time to simplify our management structure," the letter reads. "We've never been ones to hold on to management roles when we think there's a better way to run the company. And Alphabet and Google no longer need two CEOs and a President."
The shift puts Pichai in control of Alphabet's substantial holdings, including Google and offshoots like self-driving car startup Waymo, experimental drone company Wing, life sciences research firm Verily and biotech company Calico. He will also oversee Alphabet's investment subsidiaries CapitalG and GV.
Alphabet started life in 2015 when Google splintered its ballooning business into separate entities. Page slid into a role as chief executive of the umbrella company, leaving Pichai the helm at Google.
Page and Brin will remain "actively involved" as board members and retain a significant portion of company shares, meaning their majority voting power will remain undiluted.
Pichai penned a short letter to thank Page and Brin, as well as outline his vision of Alphabet's coming years.
"I want to be clear that this transition won't affect the Alphabet structure or the work we do day to day," he said. "I will continue to be very focused on Google and the deep work we're doing to push the boundaries of computing and build a more helpful Google for everyone. At the same time, I'm excited about Alphabet and its long term focus on tackling big challenges through technology."
Let's block ads! (Why?)
Read more here: AppleInsider – Frontpage News