The Sony Xperia XZ2 Premium is the company's top-tier smartphone packing the latest and greatest from the Japanese company, so it's only logical to charge a price premium.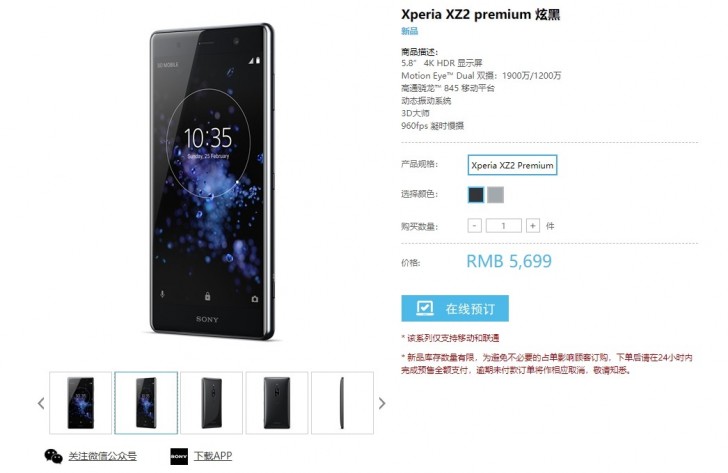 Yesterday we learned that its US price will be $ 999, which is the same as the base iPhone X and raised some concerns of how the device will do in emerging markets, for example. Well, it seems that the pricing of the XZ2 Premium in China is considerably lower, so it might actually be in a better position.
The Xperia XZ2 Premium is listed on Sony's official website at CNY 5,699 ($ 855) and just for comparison, the price tag in Taiwan is TWD 28,990 ($ 951).
Source
Let's block ads! (Why?)