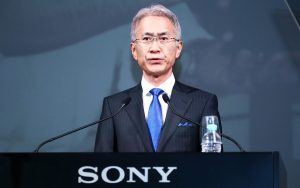 Today, CEO Kenichiro Yoshida (pictured) is expected to announce the transition from being a hardware company to becoming a company based on gaming subscriptions, software, entertainment, content and services.
Buying Mubadala's 60% share in EMI gives Sony a 90% share of EMI which will become a subsidiary of Sony. The sale is costing Sony $ 2.3 billion.
EMI was the Beatles' first contracted recording company though it has never been resolved whether the band was signed up before its first hit Love Me Do.
The controversy surrounds a June 1962 studio session and whether it was test session or a recording session.
Let's block ads! (Why?)