Samsung is announcing the Galaxy Note9 in less than two weeks but the phone design is pretty much revealed already. According to a leaked image of a rugged phone case, the new phablet will be identical to the Galaxy Note8, at least from the front, left and right sides. It will keep the Bixby button and the 3.5 mm audio jack too.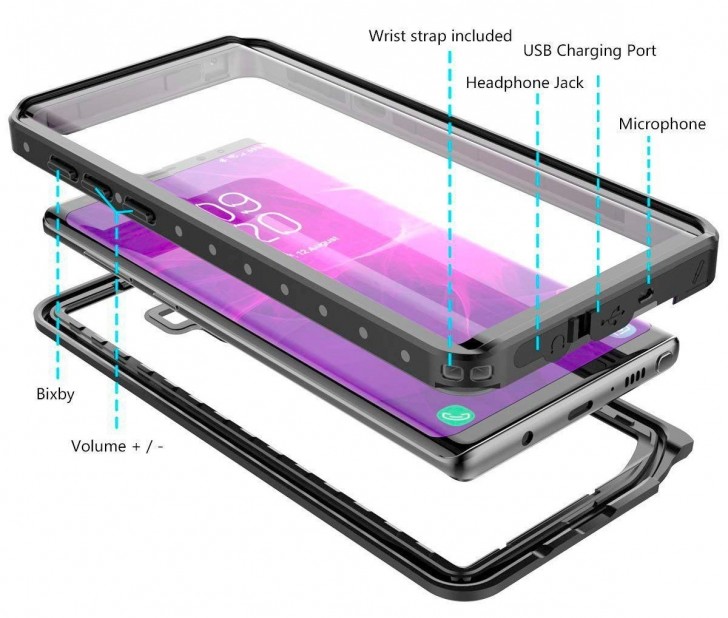 The image says the Bixby button goes above the Volume rocker, but this seems like an honest mistake, especially when you look at the actual pictured device and if you count the space between all three keys.
The bottom has the audio jack, USB-C port, microphone, speaker and S-Pen slot lined up from left to right, with the case having a rubbery flap for all the openings to keep dust and other particles away.
Although the back side of the case is pictured, the camera cutout is peeking over the edge of the phone, suggesting the camera setup will stay horizontal as in the Galaxy Note8, but the fingerprint scanner is moving below the snappers and the heart rate monitor.
This is in line with the leaked renders earlier this week when we reported the phone might arrive with a price tag of over €1000.
Via
Let's block ads! (Why?)