Old Nokia had a goal to connect the next billion people to the Internet. There's a long story that includes a detour through Windows Phone, but never mind that – the goal is still in sight and the way there is through capable, affordable Android phones (the modern Internet is too complex for the KaiOS-running Nokia 8110 4G).
The Nokia 3.1 brings in some elements of its more advanced siblings, including color highlights on its aluminum frame. Those copper highlights remind us of the Nokia 6.1 and 7 Plus and are a generally cool look.
The back here is plastic rather than metal, but for the grip and fingerprint resistance it provides we don't mind it one bit. Plus, the aluminum frame does a great job of making the phone rigid and will absorb side impacts if you drop the phone. It's important to highlight the Gorilla Glass over the screen as phones in this price range often miss out on scratch protection.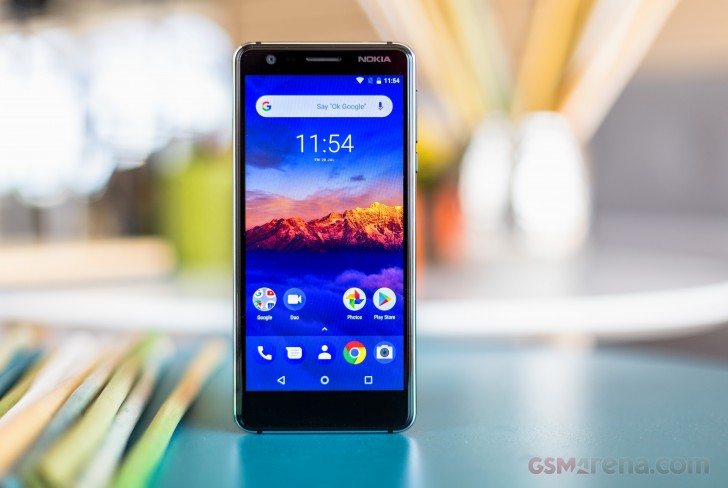 Speaking of the screen, with a 5.2" diagonal and 18:9 aspect ratio, it's small by today's standards but about the same as the average screen from only a couple of years ago. Not everyone is on board with huge screens, you know.
Anyway, it's an IPS panel and the image quality looks up to snuff. We had to push the brightness slider towards the maximum to get to a brightness level we liked. Also, the bezels mark this as an entry-level device, but given its price tag we can't complain too much.
The Nokia 3.1 is an Android One phone, currently running Android 8.0 Oreo, but HMD has committed to update it (and its siblings) to Android P. It's a refreshingly clean setup, the app drawer basically fits all shortcuts on one screen.
That's great news as the 3.1 doesn't have resources to spare – maybe a flagship has the computing power and free storage to deal with bloat, but the lowest configuration of this phone has 2GB of RAM and 16GB storage. That said, the new chipset has double the CPU cores than the one in last year's 3-series Nokia and more than double the GPU power to boot.
The few changes that HMD introduced include a new camera app. The 13MP shooter on the back has manual mode (though a basic one) for photos and can record 1080p video.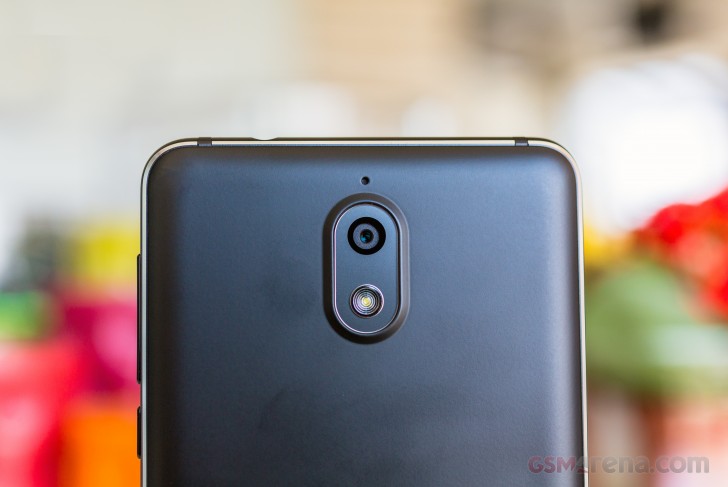 The 3.5mm audio jack is a boon for the Nokia 3.1 – good quality wired headphones are more affordable than Bluetooth ones. Plus, they will allow you to listen to FM radio. The one thing we were not excited to see was the microUSB port. It's time to move on, HMD.
We've started on a review for the phone, so check back with us for detailed tests and impressions from this petite Nokia.
Let's block ads! (Why?)