Apple released new MacBook Pro models, and a new iPod touch, which you'd forgotten about. And, Adobe managed to revive all the criticisms of its subscription Creative Cloud.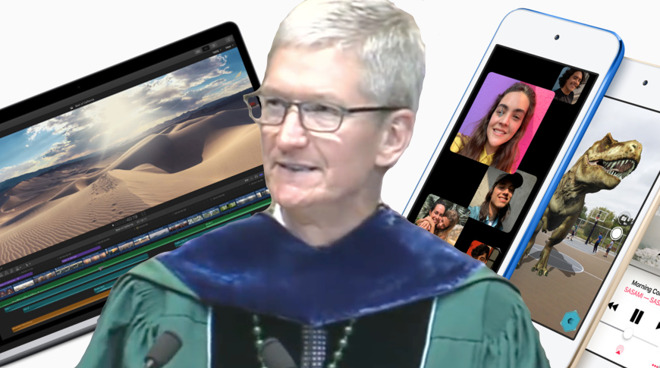 Left: the new 15-inch MacBook Pro. Right: the new iPod touch. Center: Tim Cook at Tulane University
It's enough to make you think Apple doesn't like us anymore. In what has begun to feel like the norm, Apple released more new hardware in May and did so with a casual press release. No event. No "Good morning!" from Tim Cook. No "magical" voiceover video from Jony Ive, no jokes from Craig Federighi.
Since the new machines were all updates of existing models, you'd be forgiven for missing them —or for assuming that they weren't significant.
From the perspective of the end of the year, they weren't. Apple revised both the 13-inch and 15-inch MacBook Pro, making both of them more powerful and, at the time, more desirable.
If you've been around Macs, or any technology, for more than a few minutes, you know one immutable fact —there will be a better version later. It might be cheaper, too, but it will be a better value, and probably faster. Usually, though, you just have to accept this since if you waited for the next version, you'd be waiting forever because there will always be a better one coming.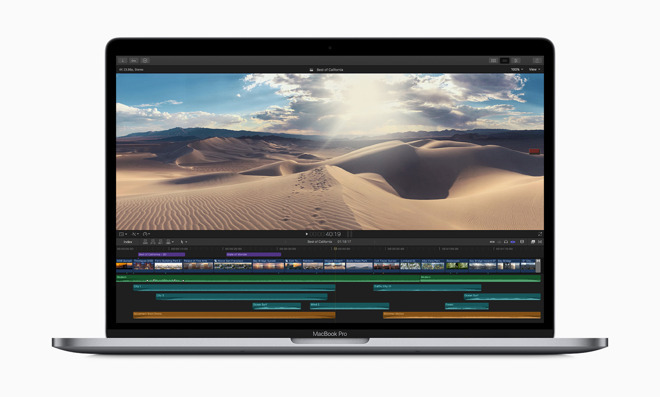 The new 15-inch MacBook Pro
There are limits, though. This time Apple updated the 15-inch MacBook Pro in May only to completely discontinue it in November. And it updated the 13-inch MacBook Pro in May but would bring it the Touch Bar in July.
Even as AppleInsider put its new 15-inch stablemate to the test, there were already strong rumors that Samsung was being tapped to make screens for a 16-inch version.
The rumor mill also had it that Samsung was making OLED screens for the iPad Pro. There were photos showing green and lavender-color iPhones. We again heard about a revamped noise-cancelling set of AirPods, and we once more had good reason to suspect that we were going to see a square triple-lens camera system on the 2019 iPhones.
And May was the big one. May was when we saw what was claimed to be the first Mac Pro renders. AppleInsider called them iffy right then, and you can see now that someone was trying it on.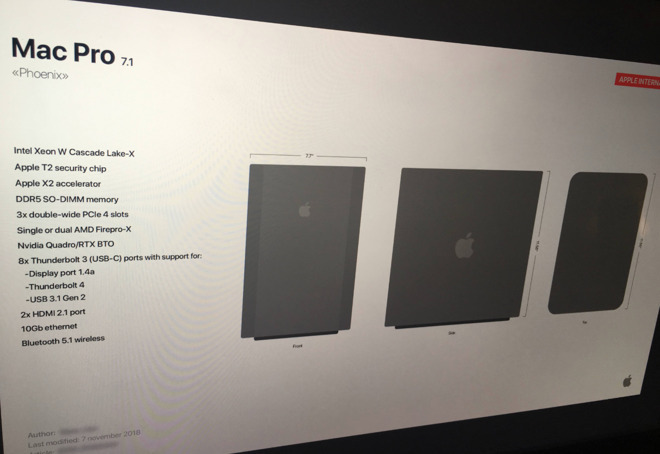 Yeah, right. These were "leaked" Mac Pro renders.
Different by design
If we thought it was unlikely that a Mac Pro render would escape Apple's Industrial Design Group, we knew we were still coming to terms with how it was possible any actual designers would get out.
Right on the cusp of May, we learned that designer Miklu Silvanto would be leaving Apple to join AirBnB. And it was during May that AppleInsider counted on its fingers and realized something startling.
No one else spotted this. But as of May 2019, Apple's famous design group had none of its original members left. Not one.
Then only two designers who joined a year after Apple formed this crucial group were still with the company, but admittedly one of those is Jony Ive.
Jony Ive might leave Apple Park for long enough to Apple design lead Jony Ive to discuss iPhone design with Stephen Fry, but that's it. He's not going anywhere.
Usually, what goes on at Apple stays at Apple, but now ex-Head of Retail Angela Ahrendts had left the building, and she was happy to talk.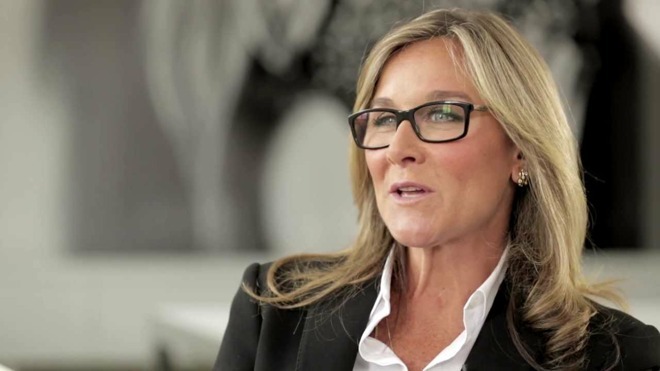 Angela Ahrendts
"I was, on my own accord, incredibly insecure. I'm 54 years old, and it's Apple, for God's sake!" she said in her first post-Apple interview. "I don't speak that language. I am not a left-brain engineer operator. I mean, I could talk myself out of it forever."
She also said that she had been forced to learn how to move fast, because of people's demands on the company.
"They expect your leadership to be just like that because that's the world they are living in today. So you can't wait," she said.
Things are clearly changing at Apple, but even as we see the company making services like Apple Card or Apple TV+ more important, there are nods to the storied past. Even as Tim Cook says the firm is a consumer company rather than a technology one, Apple does still sometimes come out with a nod to that past.
Such as when, somewhat unexpectedly, Apple this month released a new iPod touch.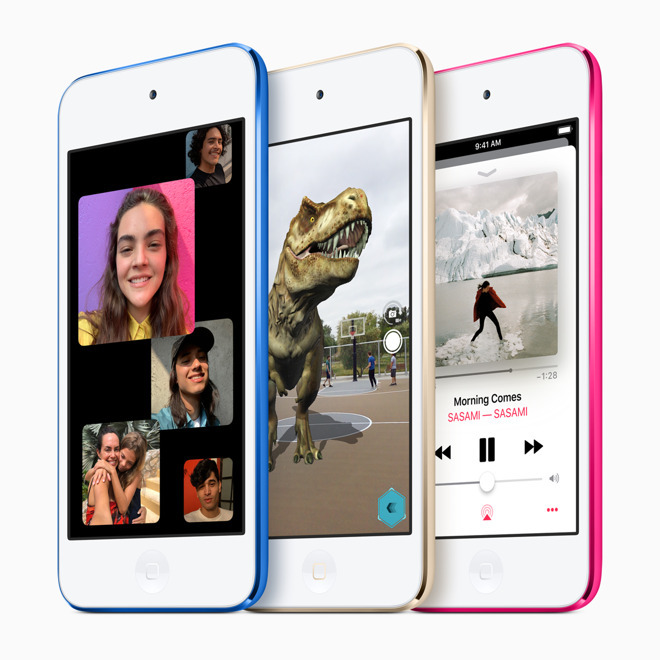 Who saw this coming? The iPod touch was updated.
It was four years since the previous one, so you'd have imagined the iPod touch was dead —but it was surely back because of those very services Apple is working on. The new iPod touch is the cheapest device you can watch Apple TV+ on.
Tell us Apple doesn't think ahead.
And while you're at it, tell us Apple doesn't put a lot of effort into its devices. That's not just into designing them, but testing them before manufacture, too.
Certain issues do seem to sneak through, such as a pesky one known as "Loop Disease" —which earned Apple a class action lawsuit.
And Apple can tell us that it tests carefully, but a flaw in Intel processors dating back to at least 2011 meant that this May we learned the word "ZombieLoad." This flaw meant, in short, that your Mac could see a slowdown of 40% —though we showed that it probably wouldn't.
It also meant that certain Macs from before 2011 might remain vulnerable to similar issues forever.
Still, Apple doesn't slack off or simply leave all its testing up to Intel. Instead, in Apple's previously secret testing facility, iPhones and prototypes are chilled to minus 40 degrees Celsius, then heated to 110C, and tested and probed throughout. The purpose is to see if such a beating can weaken the devices enough for them to be hacked.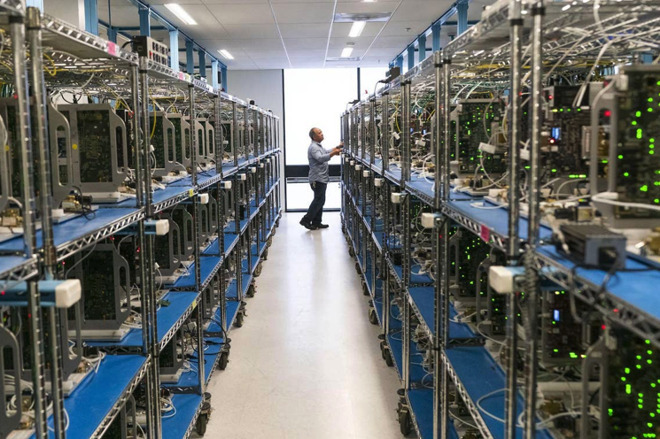 One of Apple's testing facilities
"We know that there are plenty of highly motivated attackers who want… to break into these valuable stores of information on our devices," Craig Federighi told The Independent. "I can tell you that privacy considerations are at the beginning of the process, not the end. When we talk about building the product, among the first questions that come out is: how are we going to manage this customer data?"
The Independent nodded encouragingly, but next challenged Federighi about how Apple tests all this security yet then bows to Chinese pressure to store iCloud data in China.
"Step one, of course, is the extent that all of our data minimization techniques, and our keeping data on device and protecting devices from external access, all of these things mean that data isn't in any cloud in the first place to be accessed by anyone," replied Federighi.
This was a better answer than Google's CEO Sundar Pichai who in May tried telling us the search firm is a protector of our information.
China and other stories
Issues regarding both security and China were bound up together in May as international laws and politics changed the technology landscape.
Apple's rival phone maker Huawei lost the license to use Android this month, following escalating trade tensions between the US and China. Huawei soon pointed out that it had greatly contributed to the development of Android, and anyway it had its alternative, it'd be fine.
At the same time, this seesaw political story saw Apple facing renewed boycotts by users in China, but temporarily escaping new US tariffs. And then it saw Huawei, or rather its US customers, get a brief reprieve, too.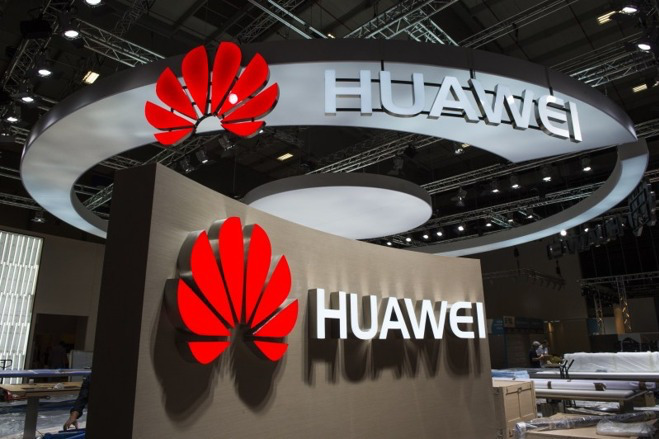 Huawei had a rough ride in May
We'd already learned that just about every technology firm you can think of has been looking to end their reliance on manufacturing and assembly in China. This month, though, analysts at Morgan Stanley were cautioning that factory changes, in particular relocating to another country, would invariably take "multiple years" to achieve.
Manufacturing is a giant operation, but it can seemingly also be nimble. For as Huawei faced its increasing troubles that would affect its sales, Apple was reportedly able to alter its product mix to concentrate on making its most successful models.
Security, security, security
Security has implications. Or it doesn't. It's hard to tell when at first Super Micro appears to be pulling out of China specifically because of the Bloomberg spy chip allegation —and then says no, it isn't.
Maybe Super Micro's suppliers had taken this long to realize how laughable Bloomberg's story had been. (We had a reminder this month, too. While Bloomberg continues to quietly hope you'll forget the whole spy chip fiasco, it published a dangerously ludicrous take down of end-to-end encryption.)
Whatever the reason, once this story of it leaving China was reported, Super Micro itself contacted us directly to spin a different story.
"We have been expanding our manufacturing capacity for many years to meet increasing customer demand. We are currently constructing a new Green Computing Park building in Silicon Valley, where we are the only Tier 1 solutions vendor manufacturing in Silicon Valley, and we proudly broke ground this week on a new manufacturing facility in Taiwan," SuperMicro said in a statement to AppleInsider. "To support our continued global growth, we look forward to expanding in Europe as well."
So that's good news, and for once, there was more of that from Facebook. Rather than another security calamity, Facebook looked set to make it through May 2019 without significant problems. Tell that to the Federal Trade Commission, though.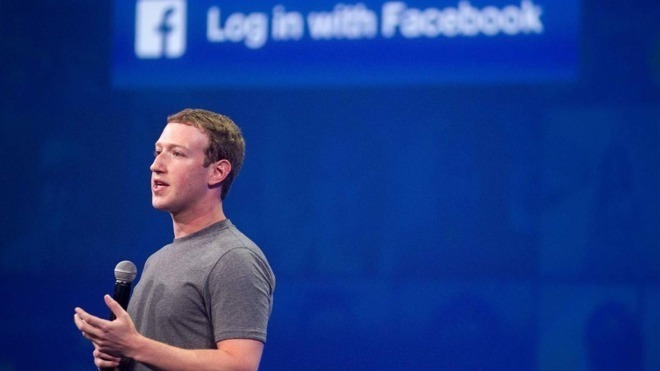 Another month, another Facebook issue.
At this point, it was looking like Facebook was about to get FTC oversight for a while. Like twenty years.
You can't imagine that happening with Apple, but if the company isn't likely to get the FTC breathing down its next, this month, it did get the EU's attention. The European Union opened a formal investigation into the App Store following Spotify's complaint.
At the same time as the EU's case, Apple got hit by a lawsuit claiming that the App Store is a monopoly.
It's a good thing that lawsuits and everything legal are consistent and sensible. Although a Massachusetts judge now granted permission for law enforcement to compel suspects to unlock their iPhones with Touch ID.
Previous judges had said no to either Touch ID or Face ID unlocking, saying that it "runs afoul of the Fourth and Fifth Amendments."
Unusual legal problems
Now that's all clear, there was also the peculiar case of Adobe telling its customers that, by the way, you might be sued.
What we believe happened is that Dolby took legal action against Adobe over some unspecified software within the Creative Cloud apps. Neither company is confirming, but Adobe has now removed older versions of its apps.
We surmise that it has replaced the disputed software but whatever the consequence for Adobe and its legal issues, it's meant that Creative Cloud users have to update sooner than they might want.
"Unfortunately, customers who continue to use or deploy older, unauthorized versions of Creative Cloud may face potential claims of infringement by third parties," Adobe told AppleInsider in a statement. "We cannot comment on claims of third-party infringement, as it concerns ongoing litigation."
This is a serious problem. Publishing houses using InDesign and Photoshop typically schedule their updates extremely carefully. They also usually stick on slightly older versions of the software which have been proven reliable, until they can likewise confirm that the new versions are just as stable, and all critical plug-ins work fine.
In the future, it should be a decreasing issue because we'll get more and more versions away from the now "unauthorized" ones.
Looking back and forward
Apple formally opened its new Apple Park headquarters with a private concert from Lady Gaga.
She dedicated a song to Steve Jobs, and addressed his widow, businesswoman Laurene Powell-Jobs.
"If we could all, 15 thousand of us for one minute, that I will time, I would like silence, in honor of your late husband. I think it takes a true genius like Steve Jobs to be able to make so many people talk and communicate, and also, to leave us speechless," she said.
On the same day, Tim Cook delivered a speech to the students of Tulane University in New Orleans, where he said "my generation has failed you."
It didn't sound like quite the optimistic celebration that Lady Gaga gave, but maybe it was.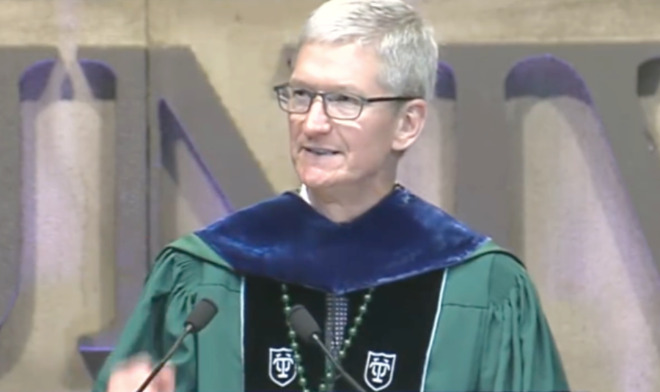 Tim Cook speaking at Tulane University
"Whatever you do, don't make the mistake of being too cautious," he continued. "Don't assume that by staying put, the ground won't move beneath your feet. The status quo simply won't last. So get to work on building something better. You may succeed. You may fail. But make it your life's work to remake the world. Because there is nothing more beautiful or worthwhile than working to leave something better for humanity."
Shortly afterward, and toward the end of May, Apple issued its invitations to WWDC 2019, which would take place in June.
Let's block ads! (Why?)
Read more here: AppleInsider – Frontpage News