Lenovo was promising killer performance and it seems that the MediaTek Helio X20 will be the source of that power (despite all the Snapdragon-related rumors). We had seen an X20-powered Lenovo, though we didn't quite believe the company would jump that high up from the Snapdragon 430 of the K6 Note.
Anyway, Geekbench detected that Lenovo K7 Note has 4GB of RAM and ran Android 7.1 Nougat. The previous model was available in 3GB and 4GB versions, this one could be the same. The benchmark doesn't record available storage, so we have nothing on that front.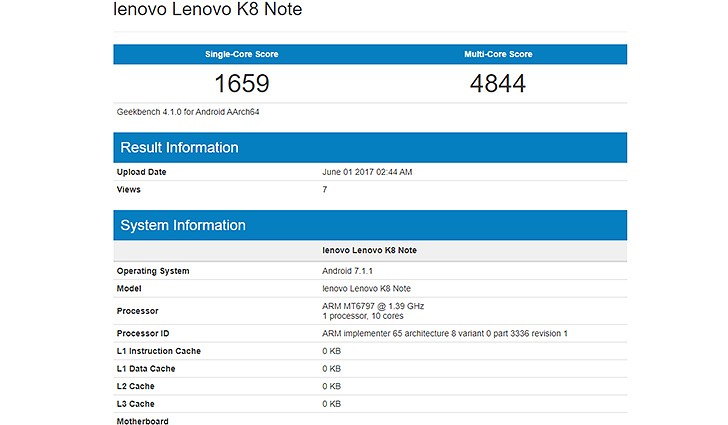 The K Note series have proven to be reliable workhorses with long battery lives. The 20nm Helio X20 chipset is not the greatest in terms of battery efficiency, but it's still better than the 28nm Snapdragon 430 of the last generation. And the performance will be leagues ahead.
Thanks for the tip, Riya!
Source | Via
Let's block ads! (Why?)