Taking great photographs isn't easy. It requires patience, practice and good knowledge of both composition and your camera. We can't help with those first three things, but we can help you get the most out of the OnePlus 5. Here are five tips to get you started, including our recommendations for must-have OnePlus 5 photography accessories.
5. Use the zoom function in good light
Testing after the OnePlus 5 was released shows that the second rear lens is only used in good light — if you are working in a darkened room or from dusk onwards, the original lens will be used and digital zoom will be applied to take the photo. This isn't actually shown anywhere, but you'll be able to see the telltale signs of lost detail when you examine the final JPGs.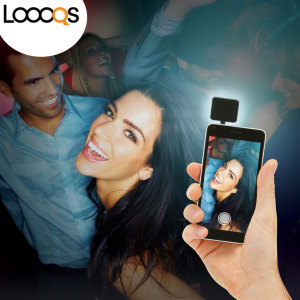 For that reason, it's best to stick to well-lit subjects for your telephoto shots, as they're made with a darker f/2.6 lens than the relatively well-lit f/1.7 primary lens. You can pick up useful rear-facing LED lights for this purpose inexpensively, and they're well worth using. Remember also that you only get 1.6x optical zoom; after that digital zoom will be applied, so it's best to use 1.6x rather than the full 2x if you can.
Recommended product: Loooqs Smartphone LED Light >
4. Experiment with tripods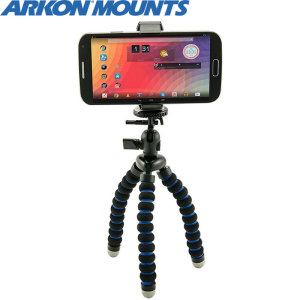 Tripods are a great way to get almost DSLR-quality photos from a smartphone like the OnePlus 5. Use the pro mode in the camera software to decrease the shutter speed, which will allow you to capture more light at the risk of a blurry shot. With a tripod, your phone should be totally still, allowing you to make full use of that extra exposure time and capture a scene with tons of detail. This works great for portraits, although as always the more lighting you have, the better. The lack of optical image stabilisation in the OnePlus 5 really makes a tripod even more essential for serious photography than in the OIS-equipped OnePlus 3T.
Recommended product: Arkon Flexi Tripod >
3. Choose the right lens for the job
Clip-on lenses can be a nice addition to your photographic toolbox. You can pick up lenses that have macro, wide-angle, fisheye and telephoto capabilities, dramatically increasing the number of shots you can take on your phone.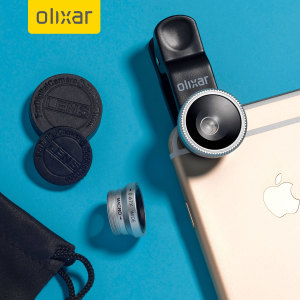 Be careful if you're using your lens on the rear, as you will end up blocking one of the cameras. If you're taking a normal photo then this won't matter, but a portrait mode or zoomed shot will obviously run into some problems. It's a little easier for the front-facing camera, which is only a single lens. Here, a wide-angle lens can be the perfect way to capture the whole group in one shot — or just take a more expansive view of your surroundings.
Recommended product: Olixar 3-in-1 Lens Kit >
2. Experiment with the manual mode
While the OnePlus 5's auto and auto-HDR modes are pretty strong, you will find they have limitations. When you and the phone disagree about how to take a photo, you'll have to go to Pro Mode by clicking on the hamburger menu in the bottom left to set the record straight. Here, you can adjust the white balance, exposure, ISO, shutter speed, aspect ratio and pretty much everything else.
You can even save a custom preset by pressing on the C in the toolbar, allowing you to return to your saved settings at a later date — a real time saver! You might also find it useful to save your images in a RAW format, allowing you to mess with them in Photoshop or Lightroom later.
As well as allowing you to take better photos now, messing around with these options will give you a better idea of how the camera works in general, raising your skill level on all sorts of cameras, not just the OnePlus 5.
Image credit: Pocketnow
1. Capture photos FAST with this weird tip
You probably already know that you can open the camera super quickly by double tapping the power button. This has really caught on in the past few years, and many phones now include this option so it's not a surprise to see it on the OnePlus 5. What's not so common is the ability to automatically take a photo as soon as that button combination is pressed, ensuring the absolute minimum amount of time passes between wanting to take a photo and actually getting one. Open the hamburger menu, tap the settings cog, then select 'Quick capture' to enable this useful mode.
While you're here, you can also turn on an optional watermark on your photos, which is 'Shot on OnePlus' by default and can be customised to 'Shot on OnePlus by So-and-So'. If you want to ensure your credit remains, this can be a useful option — although I personally prefer the cleaner look of going without a watermark.
Image credit: Digital Trends
Wrapping up
Those are all the tips that we have for now! Got any others? Let us know in the comments below!
Shop for OnePlus 5 photography accessories >
Let's block ads! (Why?)