One of the highest anticipated devices of this year might be launching later than expected. No, we're not talking about the iPhone 8 this time around, but Samsung's Galaxy Note8. A new report from Evan Blass (a.k.a @evleaks) claims the handset will only be unveiled in the second half of September, contradicting earlier rumors that talked about a late August intro.
According to "an individual briefed on the company's plans", the Note8 will be Samsung's most expensive smartphone yet, retailing for 999€ unlocked in the Eurozone. Since the initial prices of the Galaxy S8 and S8+ started at 799€ and 899€, respectively, this makes some sense. If you're wondering how this will translate into US dollars, we're guessing the unlocked model will retail for $ 925 (because the S8 is $ 725 and the S8+ is $ 825).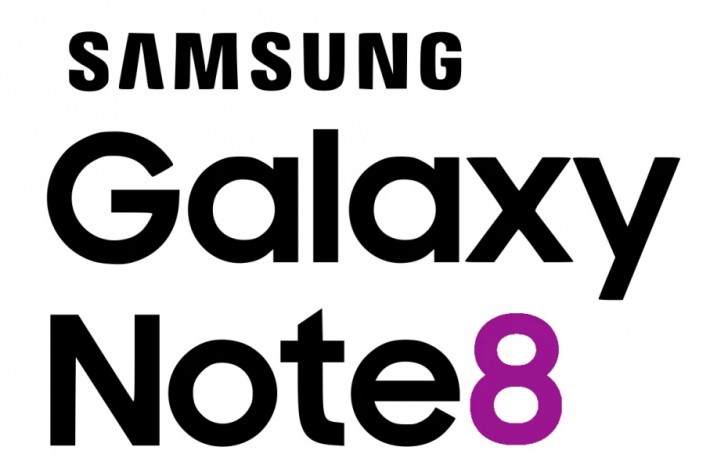 The Note8 is said to come with a 6.3-inch 18.5:9 AMOLED touchscreen which would make it only marginally bigger than the 6.2-inch S8+. So this time around the Note will differentiate itself less through size, and more through features.
It will be the first Samsung device to sport a dual rear camera arrangement, with each of the shooters having 12 MP resolution and optical image stabilization. The lenses are "configured horizontally, situated to the left of the flash and the heart rate sensor". The fingerprint scanner will still be on the back, since Samsung hasn't been able to make it work reliably under the screen. Its position will be on the same plane as the camera lenses, to the right of the flash, but it will be separated from these other elements by more space than what we saw in the S8 and S8+.
At the helm we'll see the same Exynos 8895 or Snapdragon 835 chipsets that power Samsung's current flagships, depending on market of course. The Note8 will sport 6GB of RAM however. The battery capacity will be 3,300 mAh, which is less than what the S8+ has. This is probably because of the space that the built-in S Pen stylus occupies inside the Note8.
Speaking of the S Pen, its feature set will grow ever wider, with full-sentence language translation and currency conversion included somehow, as well as pinning handwritten notes to the always-on display. The Galaxy Note8 will also support Samsung DeX. The phone will be offered in black, blue, and gold at launch.
Source
Let's block ads! (Why?)