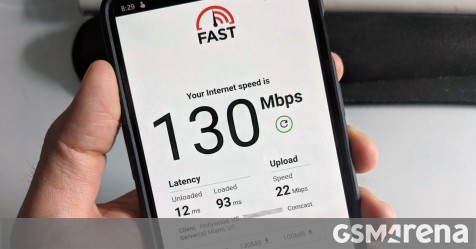 Back in 2016, Netflix launched its own connection speed test website, FAST.com, so that it could properly help diagnose customers who were experiencing slow-downs. Going to FAST.com seemed like the easiest way to check your connection speed and Netflix's vast bandwidth could support it without breaking a sweat.
Netflix says FAST.com has performed more than 500 million speed tests between the site and its iOS and Android apps and that its usage has doubled over the past 7 months.
We've heard from some FAST.com users that they crave more information about their internet connection. That's why today, we're adding the ability to measure connection latency and upload speed.
As soon as you open the FAST app or the website, a download test is performed. Once that's done, tap "Show more info" and it'll initiate a second test that offers unloaded and loaded latencies, and upload speeds. It also shows the IP address, and the ISP's name. It also shows you how much data it took to perform your tests.
We're adding these new measurements to FAST.com so that consumers will have a more comprehensive view of their internet connection speed at any given time.
With these new features. This makes FAST.com a great alternative to Ookla's Speed test app considering there absolutely no ads here. Ookla's does shows some ads, but they are just banner ads and not terribly invasive.
Source
Let's block ads! (Why?)