Short answer: Yes!
Long answer: Yes, the Moto E4 supports Micro SD cards.
Even longer answer: It sure does! The Moto E4 has limited internal storage, so it really relies on its expandable storage to help shoulder the burden.
All Micro SD cards up to 128GB are supported, so take a look at our full range of cards below or read on for our top recommendations!
See all Moto E4 / E4 Plus Micro SD cards >
3. Lexar 16GB Micro SD Card
The best budget card
We'll begin with the Lexar 300X, which provides 16GB of storage accessible at UHS Speed Class 1 speeds. That's equivalent to the older Class 10 rating, so you won't be waiting around long while files are copied across or apps are run from the card. The Lexar card also looks good, with a sharp blue and white colour scheme.
More information >
2. Kingston 64GB Micro SD Card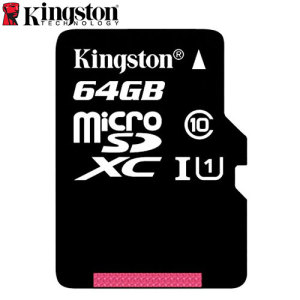 Our cheapest 64GB option
This Kingston Micro SD card is the cheapest option if you're looking for a full-size 64GB card. The card is also rated at UHS Speed Class 1 / Class 10, ensuring your photos, videos and music will be accessible quickly and easily. This card also comes with a full-size SD card adapter, allowing you to use the card in digital cameras and other devices if you don't need it in your Moto E4 anymore.
More information >
1. Sandisk Extreme 64GB Micro SD Card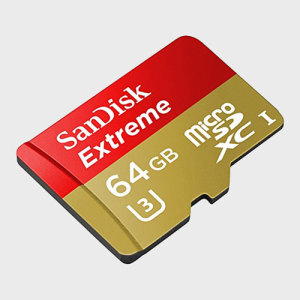 Our most popular choice
The Sandisk Extreme is our most popular Micro SD card, and it's easy to see why. This card is a little pricier than the Kingston 64GB card we looked at earlier, but it's way faster with a UHS Speed Class 3 rating. That makes running apps from the card way faster, and also minimises the time you'll have to wait when moving files and media between the phone and your PC. If you want a future-proof solution that will deliver great performance even on your next phone, the Sandisk Extreme is a sensible choice.
More information >
Wrapping up
Thanks for taking a look at our article, which should have told you everything you needed to know about the Moto E4's Micro SD capabilities. If it didn't, please get in touch via the comments below!
Let's block ads! (Why?)