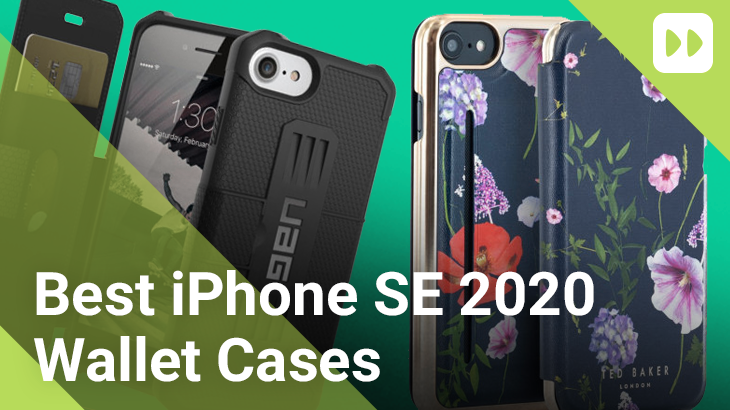 Wallet cases for the iPhone SE 2020 are always an extremely popular choice due to the convenience factor they bring when carrying items such as credit / debit cards, ID cards, train tickets, business cards and anything else of a similar size. Some wallet case also feature larger pockets to allow to fit small documents or cash.
With this in mind we've compiled a list of the top wallet cases available for the iPhone SE 2020.
---
1. Ted Baker iPhone SE 2020 Outer Card Slot Folio Case – Hedgerow Purple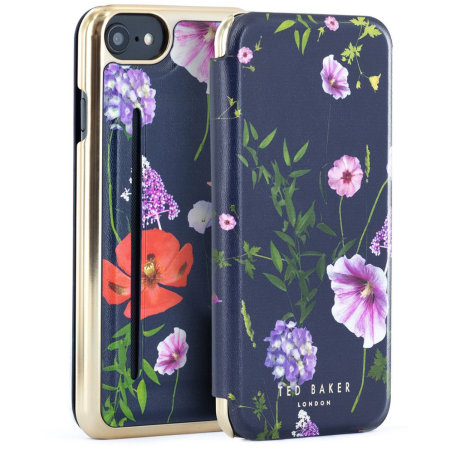 First up is the Ted Baker Hedgerow Folio iPhone SE 2020 Case. Unlike other wallet cases, this case features a card slot on the outer of case, allowing for easy access to your important cards. The case itself notes a stylish floral design and provides all round protection thanks to the folding design. To add further convenience, Ted Baker have included a mirror on the inside of the case, making it perfect for use while you're out and about.

2. UAG Metropolis Rugged iPhone SE 2020 Wallet Case – Black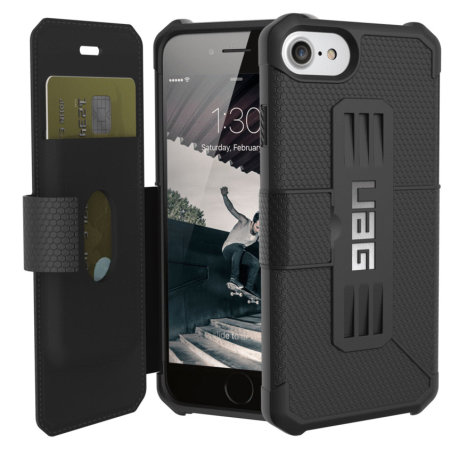 UAG are renowned for their tough protective cases and the Metropolis series is no different. UAG have managed to combine convenience with rugged protection with this iPhone SE 2020 case. Military drop tested, the case safe guards your iPhone SE for drops, knocks and scratches with ease thanks to it's full cover design. When it comes to storage, UAG have included a pouch on the inner fold of the case, perfect for when you want to leave your wallet or purse at home.

3. OtterBox Strada iPhone SE 2020 Leather Folio Case – Espresso Brown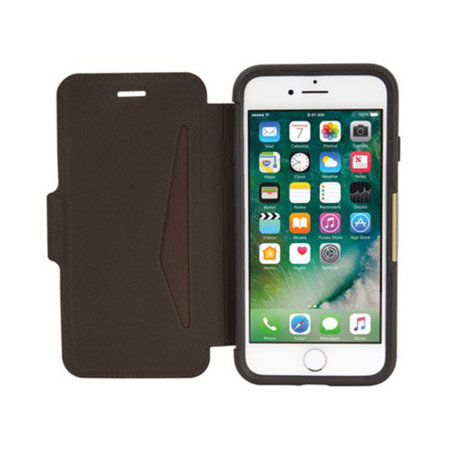 The OtterBox Strada iPhone SE 2020 Case has been crafted from genuine leather to give a premium and sophisticated look, however OtterBox are another company known for their protection and the Strada doesn't disappoint. Providing full cover protection the genuine leather has been wrapped around a strong housing for your iPhone SE to fit comfortably in. To avoid cards scratching your iPhone SE's display, OtterBox have designed this case with an inner card slot that's almost fully covered. This not only ensures the screen is kept scratch free, but also means your most important payment cards and ID are kept safe and secure.
4. Olixar Leather-Style iPhone SE 2020 Wallet Stand Case – Rose Gold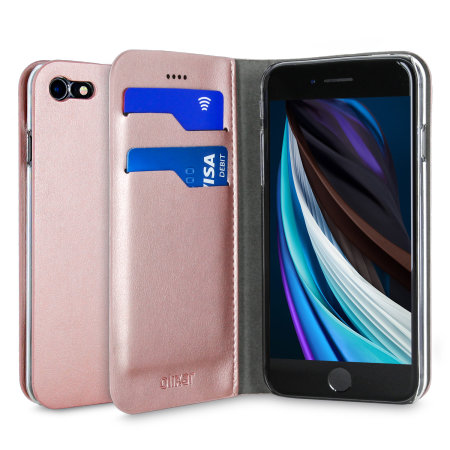 Style meets convenience with the Olixar Leather Style iPhone SE Wallet Case. Crafted from faux leather, this case wraps around your iPhone SE 2020 case to provide 360 degree protection, however keeping it in an overall slim package. Olixar have included two card slots with their Leather Style Case, allowing you to carry even more of those important and valuable cards you may have. To further maximise on the convenience, the front of the case can be folded to cleverly convert the case into a stand to view videos, photos and more.

5. Olixar X-Ranger iPhone SE 2020 Survival Case – Black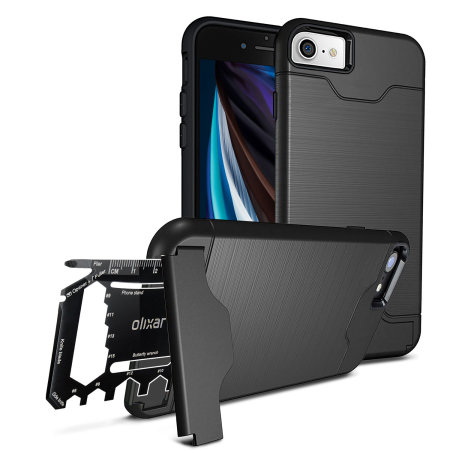 The final of our top wallet cases for the iPhone SE 2020, is the Olixar X-Ranger. The X-Ranger features a completely different card storage solution compared to those mentioned above. This ingenious case has been designed with a easy access compartment on the back of which can be used to store either the included Multi-Tool or a card of your choice. When it comes to protecting your iPhone SE 2020, the X-Ranger provides a high level of protection, which is due to it's multi layer construction that will deflect shock.

Wrapping up
We hope you found this article useful and found the ideal iPhone SE 2020 Wallet that meets all of your reqiurements. If you'd like to see further articles about the iPhone SE or useful how to guides, then please click here.
---
Amit Patel

Let's block ads! (Why?)

Read more here: iPhone – Mobile Fun Blog