Apple executive Bill Stasior, who has led the Siri team since joining the company in 2012, has been removed as head of the project in a sweeping strategy shift favoring long-term research, according to a report on Friday.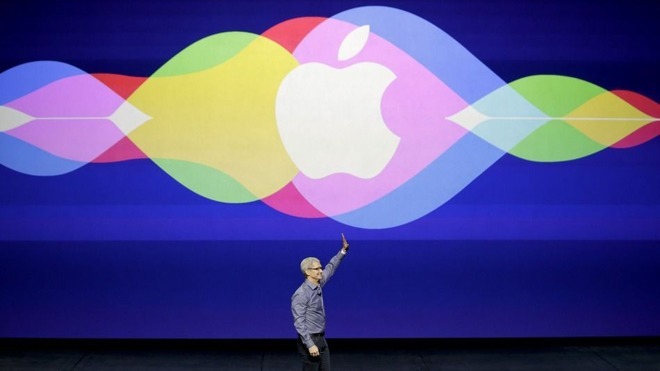 Citing people familiar with the matter, The Information reports Stasior is no longer in charge of Apple's virtual assistant team, though the executive is still employed at the company.
Apple SVP of machine learning and AI strategy John Giannendrea reportedly made the decision in an attempt to shift the Siri program toward research rather than incremental updates. Giannandrea is anticipated to start a search for a new head of Siri, the report said.
Hired by former Apple executive Scott Forstall to run point on Siri, Stasior was previously attached to Amazon's A9 search arm.
Stasior's removal as head of Siri comes at a critical point in the voice-enabled assistant's timeline. The first AI assistant to see wide adoption thanks to its inclusion in 2011's iPhone 4S, Siri's capabilities have fallen behind competing systems marketed by Amazon and Google. Apple is looking to Giannandrea to rectify the situation.
Hired early last year, Giannandrea previously worked on artificial intelligence projects at Google. In December, he was promoted to SVP and put in charge of Apple's AI and Machine Learning programs, including Core ML and Siri.
Apple saw a number of high profile exits since Giannandrea's entrance, including the departure Tom Gruber, the last of Siri's co-founders to leave Cupertino. Vipul Ved Prakash, who served as Apple's search lead after his startup Topsy was acquired in 2013, left at around the same time that Gruber retired.</span>
Let's block ads! (Why?)